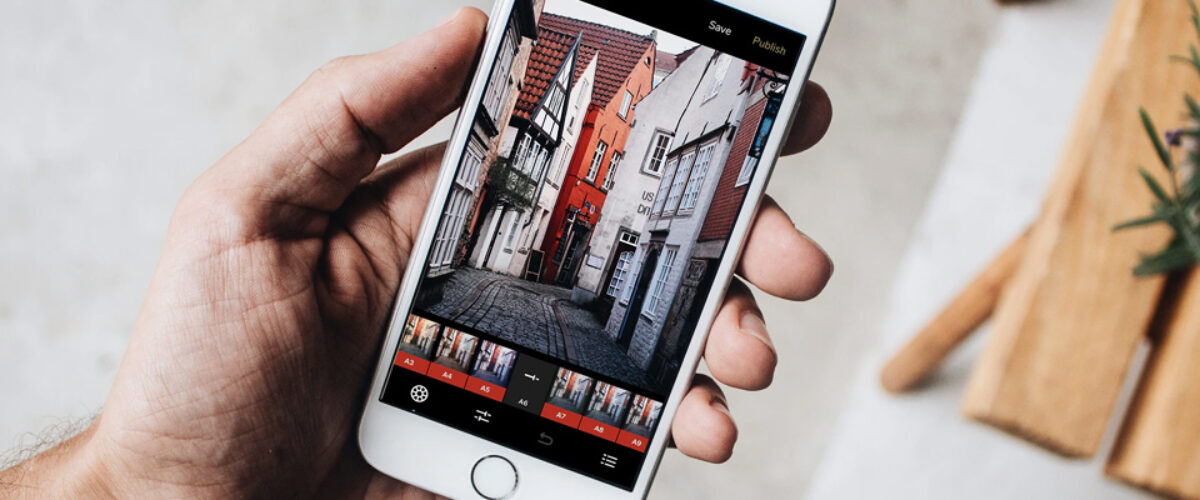 4 free photo editing apps for your business
In the following article we will share the best mobile and online applications to edit publications, photos, videos, logos, business presentations among other important functions to improve the presence of your SME. It is also important to mention that these tools will help your brand to follow the same pattern, homogeneity and create a positioning in the broad market, since in this way the consumer will have a positive perception of your brand and will achieve a differentiator between competitors. . Likewise, due to the current health situation, many businesses chose to migrate to online business, which is why digital marketing is extremely important since in this way you can publicize your products, their benefits, your beliefs and values of brand, so it is necessary to opt with free and comprehensive editing options. 4 free photo editing apps for your business
Canva 
One of the applications most used by companies and even recommended by graphic designers is Canva. This platform helps you edit publications and videos for all social networks such as Facebook, Instagram, LinkedIn, Twitter, Youtube, among others. Likewise, it should be mentioned that the platform is easy to understand and use. Canva offers the ability to share projects with other collaborators which makes it easy to edit different projects simultaneously. This application can be used from your favorite browser for free, likewise, Canva also offers a Premium version which has more editing tools, templates and fonts.
We invite you to visit the Canva page: https://www.canva.com/es_mx/
PicsArt Photo Editor4 free photo editing apps for your business
PicsArt is a super powerful drawing, image editing and photography app that is like Photoshop, Flickr, and a professional camera all rolled into one. This mobile photo editor is one of the most used by users because it is very easy to use and can be downloaded for free from the Apple Store or Google Play. The basic version of this app is free but some advanced features can be unlocked by purchasing a PicsArt Gold membership plan. This app allows you to add color filters, touch-ups, designs, stickers, among other photo editing tools. It is worth mentioning that there is also an online version, so you can use it from your computer or mobile phone.
We invite you to visit the PicsArt page: https://picsart.com/es
Snapseed 
This app is packed with great features that can give you access to a creative suite of editing software for true control over all the photos you want to edit for your business. Whether you just need to adjust the white balance of a photo of your product or are looking to make deeper and more complex edits, they can be handled easily in Snapseed. It is worth mentioning that the application offers an incredible level of control over its effects and filters. However if you are not familiar with Snapseed, it may be a lot to assimilate as it is a bit more complex to use, however it is very complete.
We invite you to download the app
App Store: https://apps.apple.com/es/app/snapseed/id439438619
Google Play: https://play.google.com/store/apps/details?id=com.niksoftware.snapseed&hl=es_MX&gl=US
Fotor

4 editing apps for your business
Fotor is an application very similar to PicsArt in terms of the features that both offer. When doing basic editing, you can also add effects and blur certain parts of an image or even change the focus to a smaller region. You can also add text, stickers and frames to your images.
There is a cool feature in Fotor called Recipe that is like a preset that you can create. You can create multiple "recipes" so that whenever you want to apply the same type of editing to different images, you can select one of the recipes and all those edits will be applied to that image. This can be very useful if you have multiple images to edit. Fotor can also help you make collages and design posters which will benefit your business publishing.
We invite you to visit Fotor's page: https://www.fotor.com/es/
We also tell you that at Micronics we support you in the development of digital marketing for your business for its exponential growth and positioning. Contact us through our website:
https://micronics.mx/contacto/
Finally, it should be considered that digital marketing today is extremely important, because many businesses chose to sell online. Therefore, having free applications to design and edit photos and videos for the marketing of your organization is extremely important since in this way you externalize your values, beliefs and products to your future client.