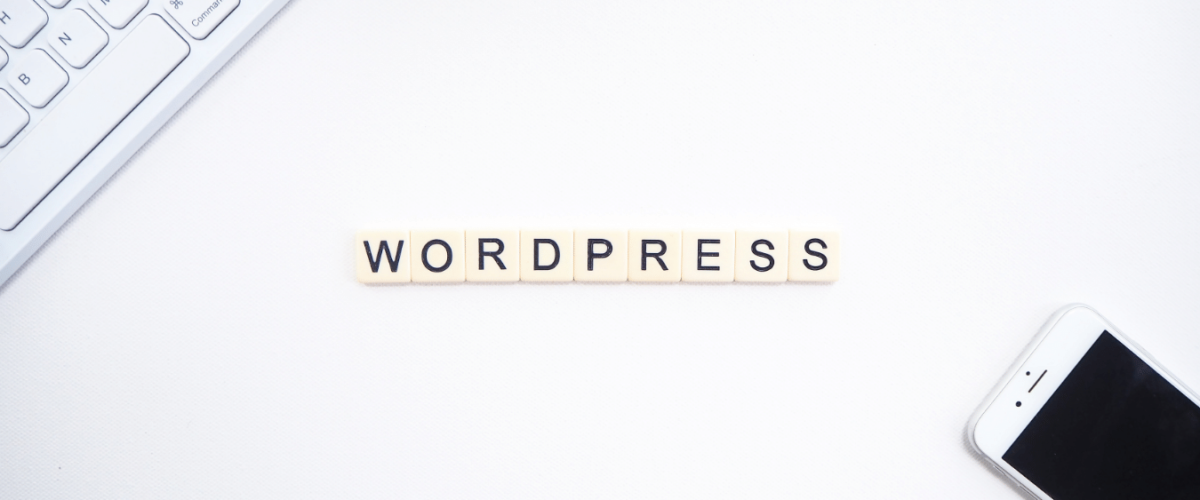 WordPress and custom development
Throughout my experience working with the WordPress CMS (content management system) this semester, I discovered a possible alternative to what I was used to doing in my college student years. The same that, in these months that I have been working, has proven to be effective when creating dynamic web pages in a simple way and even guiding the developer throughout the creation process, through which pages are made with components powerful and robust, which, if not necessary for a certain project, can be deactivated to improve the general performance of the page. So, I will discuss the benefits of using a CMS and compare it with my previous experience. WordPress and custom development.
University-based custom development
Throughout my career as a programmer, within the university I had diverse experiences with different web technologies. I started my way into web development using merely HTML and CSS as a base and as the only resource when they asked us for a web interface for the programs we developed, so it was common that they were not the most attractive to the community, due to the limitations in knowledge that we possessed back then. It is because of the above that I decided to get more involved through courses and tutorial videos, in order to develop better and more aesthetic products.
Custom development in real projects
Some time later, I worked with two companies in conjunction with the university, so my results were delivered as I acquired learning from my classes and as the company requested advances. The companies knew what they needed, but did not know how to solve it, which is why I was assigned together with a team to work on a system developed by us to ensure that said company had better results. As a summary of the situation, we did not have the necessary knowledge to carry out a good project with the new technologies that the company required, in addition to the company's requirements being complex. Therefore, it took longer than expected to deliver considerable advances, in addition to the fact that a good fraction of the time we worked was allocated to learning new technologies so that it was compatible with what was already used, a situation that with WordPress probably could have been avoided.
WordPress development within Micronics
WordPress and custom development
Once I was part of Micronics, it was that I discovered the potential of content management systems, since it was here where I began to develop websites in a much faster way compared to when I developed them to measure, because, In the past, when I had to deliver a new interface, I was forced to recycle and adapt php and HTML code depending on the project I was going to develop. Currently, I have been developing web pages for three months using
WordPress as my CMS and I have to say that I have been impressed by its power, the ease in the learning curve and how easy it is to add functionalities thanks to the plugins offered within the same selection of WordPress, not to mention the variety of existing themes for the same system, which save a part of the design.WordPress and custom development
Without a doubt, WordPress was a very effective tool to create pages efficiently and also to put into practice what I learned during the race, because the style sheets and pure HTML were still part of the system as an option for the occasions when the CMS itself did not have specifically what it wanted. In addition, in this same system, you are able to optimize the images once you have the appropriate plugins, which boosts the performance of the page once it is uploaded, in such a way that any user has the content available quickly.
At Micronics we support you to have your website ready as soon as possible using WordPress. Contact us in the following link:
https://micronics.mx/contacto/
Impact of the career and WordPress as the main ally
In addition to the above, I consider that what I learned within the career was quite useful, since despite working and studying simultaneously, I organized myself well to comply with what was requested within the requested times. The organization of time and the ability to carry out prototypes that continuously improved, are the result of my project management subjects hand in hand with the methodology used in Micronics, where we can solve a problem efficiently as a team.
I also think that thanks to the methodologies and techniques learned in my career, I will later be able to apply them in larger and more complex projects, where it is necessary to develop a more robust system, in which I must include plugins that improve the quality of the site or, failing that, use custom development depending on the project. In general, I like the versatility of web design, since there are so many solutions for the same problem and the way you solve it as a developer and as a company affects the results you will obtain.
Finally, I consider that the experience that working at Micronics has given me has greatly impacted my life, because now I better understand the concepts that were explained to me at the time in class and that today thanks to these professional practices I can say that I am A better developer than I was when I was commissioned with a site and had to fulfill certain functions, but not as such with the design of the pages.
In addition to the above, I consider that within Micronics I have the support I need to learn about better web development, as well as the implementation of best practices in my work, so that in this way I can maintain the quality that the company already has and generate more sites with WordPress, while maintaining the quality that characterizes it. So that's how I invite business owners, software, people with good ideas, etc. that they have the confidence to apply for jobs to the Micronics company, since we are all professionals capable of identifying and implementing what is best for their companies.