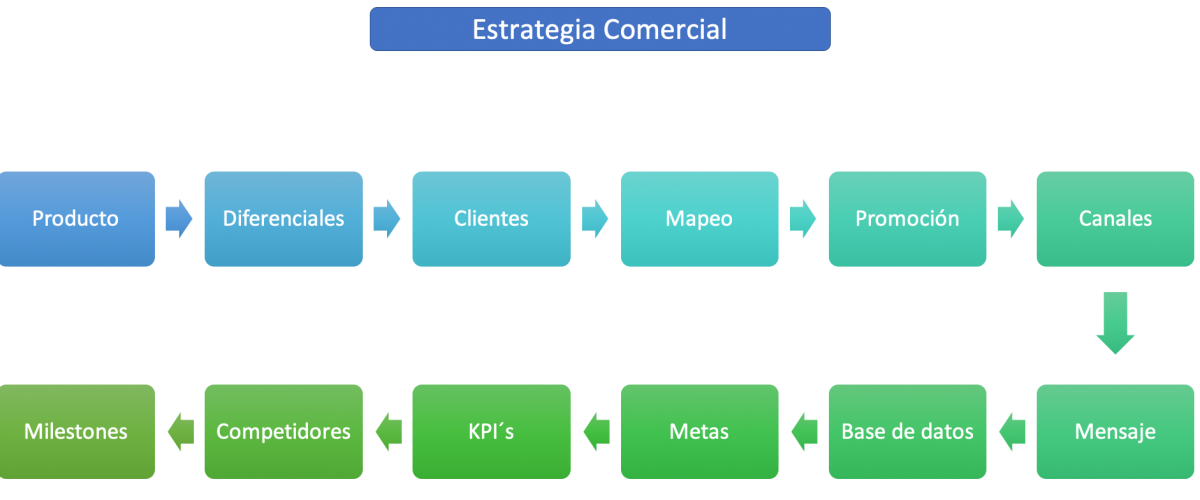 DEFINING A COMMERCIAL STRATEGY
To start a business it is important to have a defined commercial strategy to determine how your marketing and sales efforts and resources will achieve your business objectives. This also applies to consolidated companies that have not yet defined a commercial strategy.
For this, it is important to follow a series of steps that will help us define it. We started defining the product to be marketed and specifying which are the product deferentials against other similar that exist in the market. The same applies to services.
Subsequently, it is important to determine the type of clients that interest us with a mapping your location. In this way it will be easier to define the promotion strategy and choose the most effective channels. After having already selected this we can develop the messages with the highest conversion to be used on these channels.
Next, it is important to have a potential customer database, especially if the promotion strategy is going to be through means that reach the potential client such as: phone calls, email or social networks.
After having everything related to potential clients we can go on to define where we want to go and how. For this it is important to define the growth and profitability goals, as well as determine KPI's to be used to track the strategy.
Then we can identify and make a competitor analysis. And, separately, develop preliminary quotation formulas.
Finally, it is vital that all this information does not remain on paper. It is necessary to make a monitoring plan with goals (milestones) to be giving you a punctual and already defined follow-up. This can be done through various tools, such as a Gantt chart with dates to visualize how the tasks will be divided.