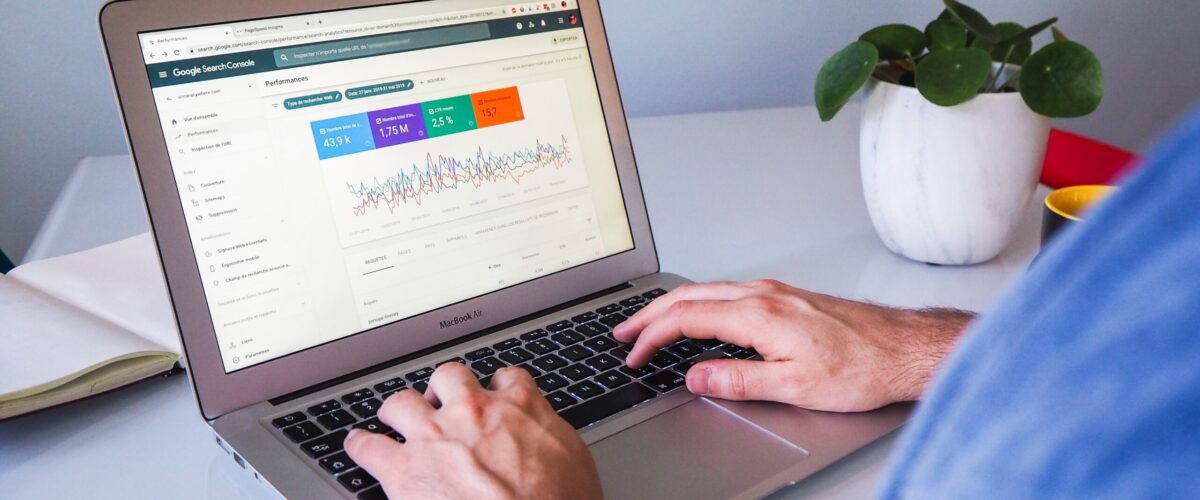 Guide to improve your SEO positioning
Google is the first place users go when they are interested in a product or service. Getting a good web positioning for our online store or blog is of vital importance. Organic positioning is key to being visible in search engines, SEO contributes up to 50% of traffic to website.
The objective is to appear in the first search positions and this guide to improve your SEO will give you tips that you can apply to get the positioning you want.
What is SEO?
Search Engine Optimization (SEO) for its acronym in English is the practice of increasing the quantity and quality of traffic by website through organic search results. Organic traffic is all that you do NOT have to pay for, but remember nothing is free.
In this process, web pages must convince search engine robots (Google, Bing, etc.) to place them in the first search results, they use sophisticated algorithms to evaluate the different elements of the page and assign it a relevance index, the more relevance the better the search engine positioning.
Next we will present the tools you need to have an excellent SEO ...
Title:
All pages on a site should have their own unique title tag and highlighting keywords.
Try to stay within 50-60 characters.
It does not have to be complete sentences, but it must be descriptive and understandable.
It is recommended to use, only when necessary, the following symbols: | -.
H1 - Header Tags:
The H1 tag is the most important heading to improve the relevance of keywords on a web page.
The H1 tag is usually the title of a page and contains the main keyword.
Try to stay within 50-60 characters
H tags must be relevant to the content of the page, they must be concise for readers.
Meta Description:
The Meta Description tag is an HTML attribute that provides a concise description of the content of a web page in the search engine (Google).
Highlight keywords, which summarize the contents of that page in 150 characters or less.
If necessary, they should use single quotes (') and not double quotes (").
Include a call to action (ex: learn more, get it now, free trial).
Keyword:
It is necessary to correctly define the Keyword of the landing page.
Use common words and it must be used in at least a proportion of 2% in relation to the total text.
Secondary keywords (synonyms) must be included.
Content:
The keyword that was defined must always appear in the first paragraph of the text. This begins to make suggestions to search engines about the subject of the article.
The keyword must appear within the first 100 words.
The keyword must be repeated at least 2% over the total of words.
Sentences should have a maximum of 20 words, avoiding being too long.
Paragraphs should not be longer than 300 words.
ALT tag in images:
Image alt text is a common attribute that describes an image.
Alt tags should have 3 to 7 words of text that describe the image.
Image file names should have as many keywords as possible, with keywords separated by hyphens and not underscores.
Links:
A maximum number of leagues is recommended, and these leagues must be opened in another tab or window as appropriate:
8 internal links - It is recommended that these be opened in an additional tab.
4 external links - External links should be limited and opened in a separate window to avoid removing the user from their session on the AutoZone site.
URLs:
The structures of a URL must be easily modified. This would allow for spelling errors to be corrected and page renaming if the keyword targets are updated.
Use 2-3 keywords in the URL to increase the relevance of those terms.
Do not repeat terms already used in the URL.
Use hyphens to separate the words in the URL, do not use underscores.
Have lowercase URLs.
conclusion
After reading this guide to improve your SEO you are almost ready to start applying a web positioning strategy like an expert. In addition to those mentioned in this guide, it is important that you take into consideration the objectives of your company, and your audience. As you can see, these are very simple steps that can make a big difference for your company.
Remember, SEO can be your best friend if you want to get more traffic on your website and therefore grow your company, it is a matter of dedicating time to update it and give it all the desire.